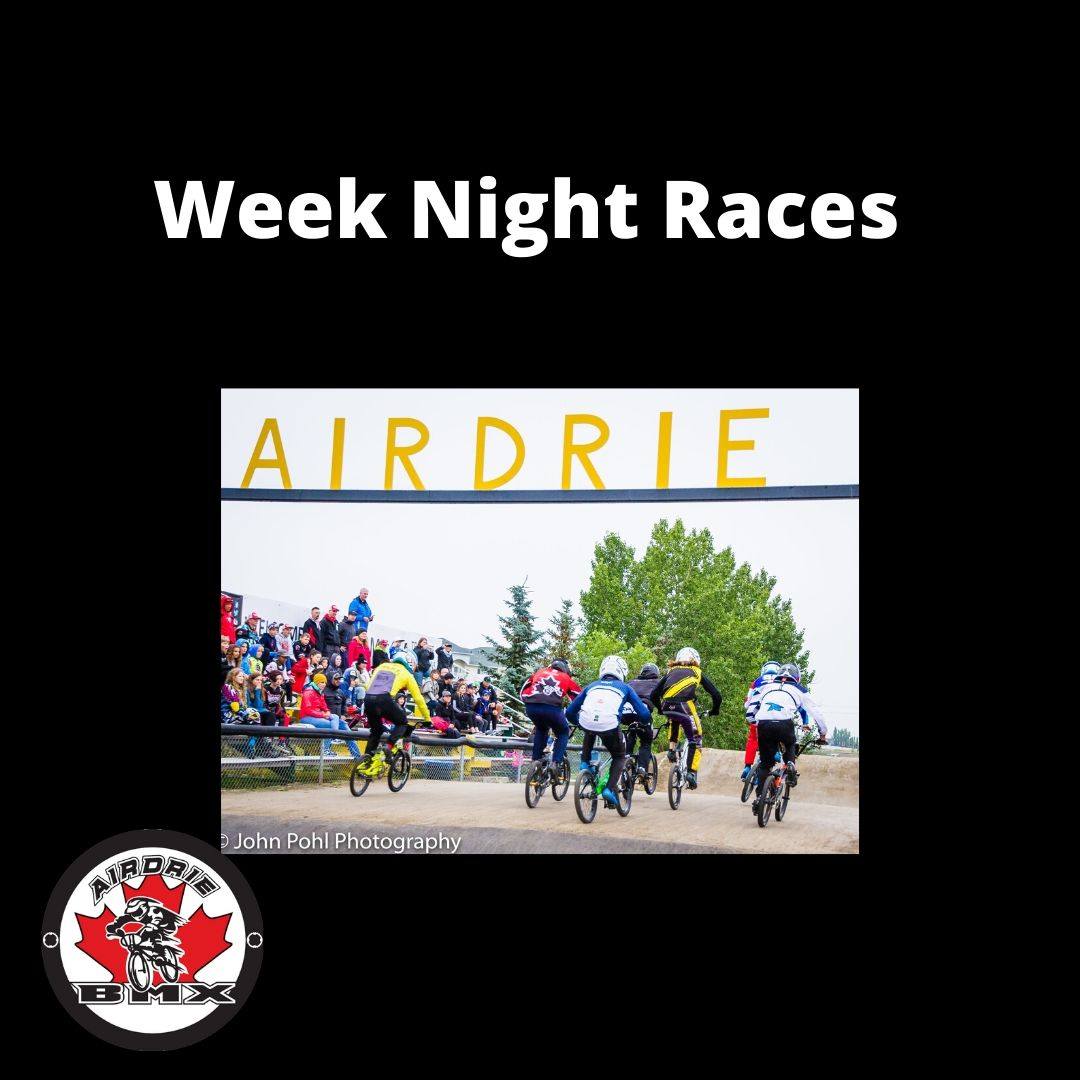 Week Night Racing
Every Tuesday and Thursday Racing starts at 7pm
Open track from 5:30pm- 630pm
Registration is closed at 6:15pm
Register via the form below. *DEADLINE FOR THIS IS 5PM on race night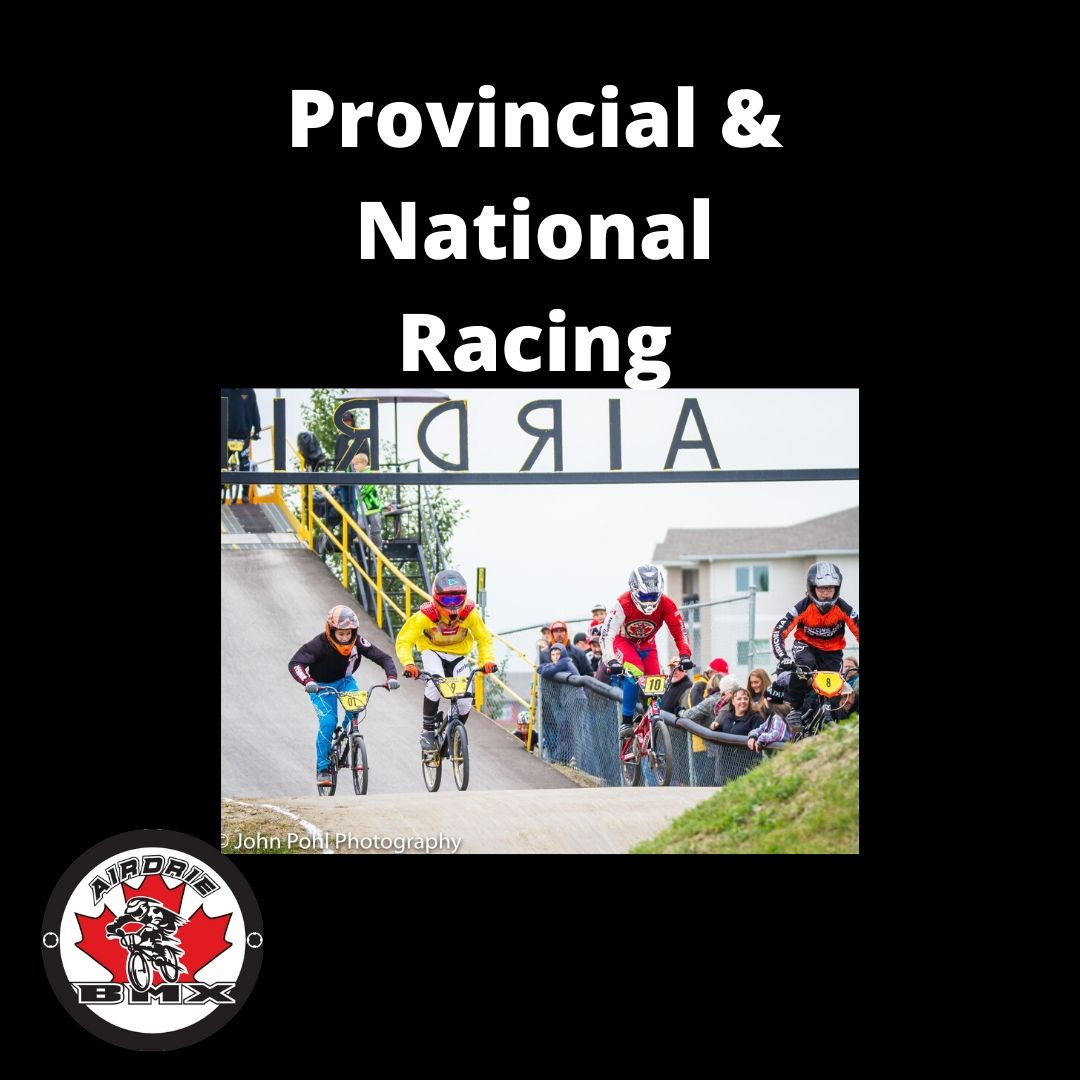 Provincial & National Racing
June 27 & 28th Cochrane AB
July 11th &12th Red Deer AB
August 1rst & 2nd Medicine Hat AB
August 15th &16th Okotoks AB
August 22nd & 23rd Calgary AB - Canadian Nationals
September 12 &13th Airdrie AB Final Championship
To register or know more about the Alberta BMX Schedule, please check out Alberta BMX below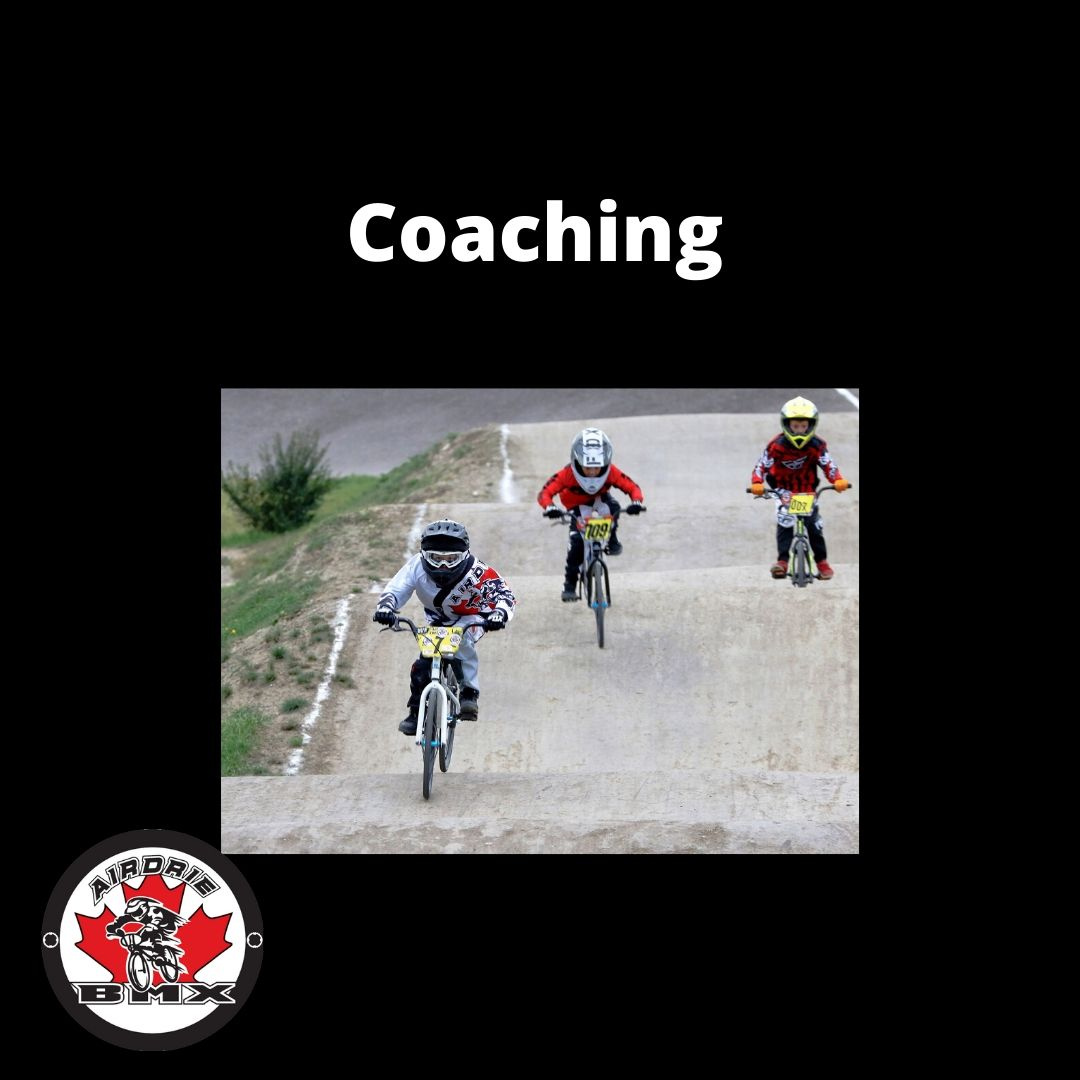 Coaching Schedule
Coaching nights happen Monday and Wednesday
Head Coach, Michael Dowson will appoint your rider in his/her appropriate coaching group.
Questions about coaching. Please contact him directly with this form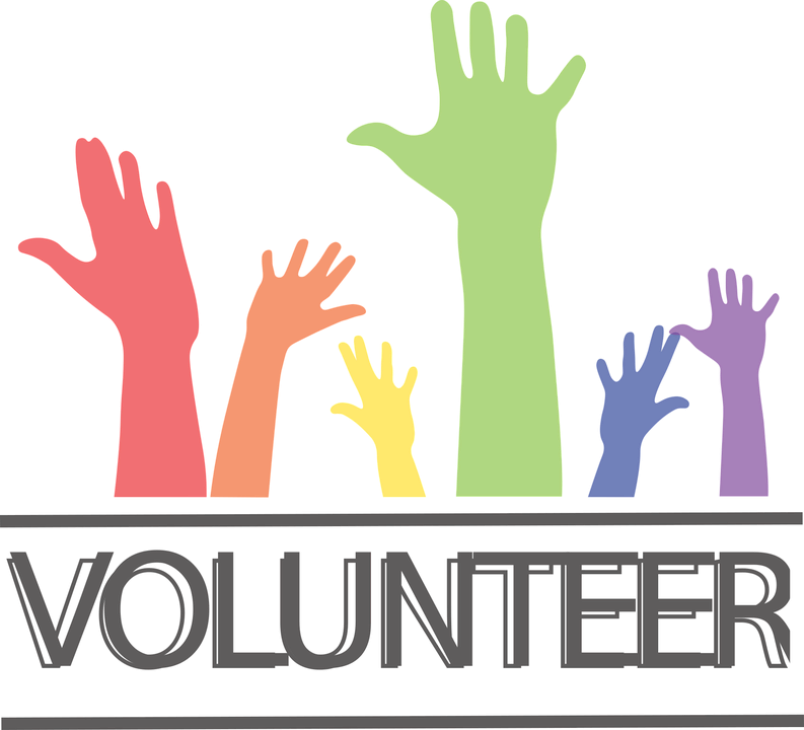 Volunteering is a BIG part of Airdrie BMX's success.
Our Volunteer Coordinator is Kellie Dean
It is what makes it happen. Our track wouldn't run without our volunteer board members and rider families volunteering.
Available volunteer jobs run the gamut.
Here are available volunteer positions with as little commitment as half an hour that still contribute to everyone's enjoyment of this exciting sport:
Flag People (aka Corner Judges at the big races)
Whether for open track or on a race night, a flag person has the best view from the middle of the track, watching for accidents and obstacles on the track.
​
Staging (Bottom and Top)
These people keep races running smoothly by ensuring racers are lined up in correct order by their moto and gate numbers.
​
Gate Operator (and Shadow)
These volunteers drop the gate to get everyone racing.
​
Finish Line Recorders, Runner, and Head Scorer
On race nights, these people have their keen eyes trained on the finish line to document who crosses the line in which order.
​
Announcer
That guy/girl with the radio voice... it could be you!
​
Garbage and Recycling
Not a glamorous job, but a quick and easy way to keep the track looking great and to fill volunteer hours in short spurts.
Other roles are, but not limited to:
Concession and BBQ
Work Party Volunteers
First Aid Attendant
Events
Fundraising efforts
Canada Day Parade help
Parking assistance
Yard work
Maintenance help
Airdrie is hosting Alberta's Final Championship (Grands) Sept 11th and 12th and we will need as many helpful hands as possible, including 50/50 draws, raffles, food service, parking control, and many more roles.
If you have a special skill you'd like to contribute with, please contact
Kellie Dean
or submit a form below to discuss possibilities
At AIRDRIE BMX we use the TrackIt App for tracking your hours. Register here to start tracking your hours

Please see below the Volunteer Bond Contract
If you have any questions, please fill out the form, right below it.